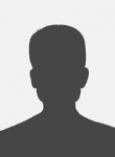 Email
lev-topor@hotmail.com
Research subject
Anti-Semitic and Anti-Zionist Trends in the British Labour Party, 2010-2017
Traditionally antisemitism is associated with the political right. However, in recent years allegations of antisemitism in the British Labour party have become a major political issue. This is especially the case since Jeremy Corbyn became the leader of the party in 2015. Most of these allegations relate simultaneously to the Israeli-Palestinian Conflict. Some view these allegations as constituting a 'New antisemitism', while others view it as simply legitimate criticism of Israel. It is against the background of this debate, which is analyzed in the thesis itself, that the thesis will examine the following questions: Was anti-Semitic discourse present in the British Labour party in 2010-2017 and if so, was it significant and what were the reasons for it? If anti-Semitic discourse was present, did it relate primarily to Israel or to the Jews in general? Does this discourse come primarily from those who identify ideologically with the hard left and post-colonialism or is it mainly an attempt by the party to court the increasingly important Muslim vote? In order to answer these questions, the research will rely on definition of the term 'antisemitism', which is accepted by the British government and other official institutions. This research will be the first to deal with these questions empirically.
Publications
Lev Topor (2018) Explanations of Antisemitism in the British Postcolonial Left, 

Journal of Contemporary Antisemitism,

 

ISSN 2472-9914 (Print)/ ISSN 2472-9906 (Online) I
This article argues that the current British Left ideology can cause antisemitism through its values. The key purpose of this article is to identify why a modern liberal political ideology such as the British Left is infected with antisemitism. The British Left emphasizes postcolonialism, human rights, and liberalism. Though these values are important, they can lead to the intensification of antisemitism. Three key explanations of postcolonial antisemitism and anti-Zionism will be presented. First, antisemitism can be circumstantial in the leftist movement. Second, it can be philosophically reasonable. Third, it can even be simply racist. This argument will be examined by a qualitative narrative analysis of British history and culture of antisemitism, leftist antisemitism, and anti-Zionism, accompanied by the explanations and excuses for it.
 http://journals.academicstudiespress.com/index.php/JCA/issue/view/13 
חלוקת הארץ: חלוקת העם. המכון למחקרי ביטחון לאומי- INSS. תל-אביב. 15). לפניטופור, ל. קורנברג מ. (20
Last Updated Date : 21/07/2019