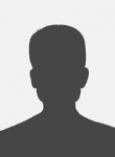 Email
moria.bar-maoz@biu.ac.il
Research subject
The Securityness of Religion: The Role of Religion and Secularism in the Formulation and Implementation of National Security Policies
The belief that religion needs to be brought back into political theory is fast becoming the new gospel of IR. However, one sub-field of political science seems to be still lagging behind in the effort to re-instate the prodigal son into the discipline's theories, namely, security studies. This research contributes to this effort by investigating for the first time the question of the involvement of religion and secularism in national security agendas, to which security scholars have been blind so far due to the secularist partiality embedded at the heart of security studies. By focusing on the national security policies of three states – France, Israel and Uzbekistan – the research reveals how issues relating to secularism and religion affect the appraisal of a threat to national interests in each case, and how in turn these issues are utilized by key decisionmakers to enhance national security, for example, by framing a threat in a religious/secularist rhetoric, by changing the national Religion and State arrangements and more. 
Publications
"On Religion and the Politics of Security: How Religion's Involvement in Domestic Politics Affects National Securitymaking". The Review of Faith & International Affairs, 16:2, 36-49.

"A Theory on the Involvement of Religion in National Security Policy Formulation and Implementation: The Case of Israel Before and After the Religionization of

 its Security Environment". Religions, 2020, 11(5). Available here. 
Last Updated Date : 05/05/2020