Academic advisor for Ph.D.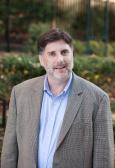 Email
Jonathan.Fox@biu.ac.il
Research

Research

Jonathan Fox (Ph.D. University of Maryland, 1997) is the Yehuda Avner Professor of Religion and Politics, director of the Religion and State (RAS) project. (www.religionandstate.org), and a senior research fellow at Bar-Ilan's Begin-Sadat Center for Strategic Studies. He specializes in the influence of religion on politics which he examines using both quantitative and qualitative methodology. His research also investigates the impact of religion on domestic conflict, terrorism, international intervention, and international relations. His other research interests include the quantitative analysis of Samuel Huntington's "Clash of Civilizations" theory, nationalism, and ethnic conflict. His recent books on these topics include and An Introduction to Religion and Politics: Theory & Practice, Second edition (Routledge, 2018), Political Secularism, Religion and the State: A Time Series Analysis of Worldwide Data (Cambridge University Press, 2015) and The Unfree Exercise of Religion: A World Survey of Discrimination against Religious Minorities (Cambridge University Press, 2016).

Prof. Fox teaches courses on religion and politics, civil conflict, US politics, methodology, and "Political Science Fiction--Political Science and Science Fiction Literature." Fox is the author or editor of eleven books and nearly one hundred research articles and book chapters
CV

CV

To see Prof. Fox resume please click here.