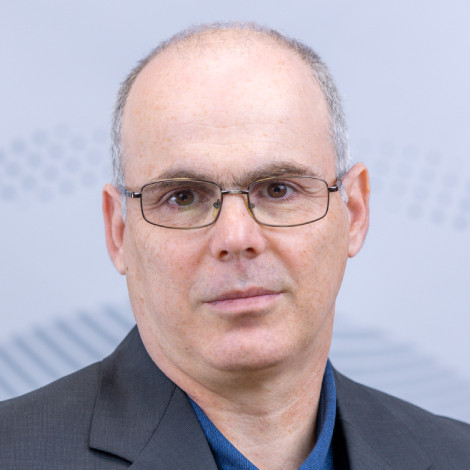 Academic advisor for a master's degree
Prof. Nahshon Perez
Research

Research

Nahshon Perez (PhD) is an associate professor at the department of political studies, Bar Ilan University. His fields of interest are contemporary political theory, toleration and pluralism, contested sacred sites, the methodology of political theory, past injustices and reparations, and religion and politics.

After completing his PhD in political science at the Hebrew University in Jerusalem (2007), he was a post-doctoral fellow and visiting assistant professor at U. of Montreal (CREUM), U. Catholic of Louvain la Neuve (Hoover fellowship), University of California Los Angeles and Boston University.

He Joined the political studies department at Bar Ilan in 2012, and in that year also won the prestigious European Union Marie Curie Re-Integration research grant (2012-2016). He has published many articles in peer reviewed journals including Political Studies Review, the British Journal of Politics and International Relations, the Canadian Journal of Law and Jurisprudence, the Oxford Journal of Law and Religion, CRISPP and others.

His first book, Freedom from Past Injustices, was published by Edinburgh University Press in 2012. His second book, Women of the Wall: Navigating Religion in Sacred Sites, (co-authored with Yuval Jobani), was published by Oxford University Press in 2017. This is the first book-length academic research to be published on this important dispute over prayer arrangements at the Western Wall, providing a detailed examination, including social, legal and Halachic aspects of the struggle of the Women of the Wall, and placing it in comparative and theoretical contexts.

It won the best book award from the Israel Political Science Association (2018), and an honorable mention as a finalist for the Shapiro award from the Association for Israel Studies (2018).

The research project on the 'Women of the Wall' was supported by a research grant provided by the Israel Science Foundation (2015-18, with Yuval Jobani).

Prof. Perez' third book (co-authored with Y. Jobani): Governing the Sacred: Political Toleration in five Contested Sacred Sites was published by Oxford University Press in 2020. This monograph defines and analyzes five governance models for contested sacred sites, corresponding to real life contested sites. It is the first research to offer such a systematic typology.

The research project on 'governing the sacred' was supported by a research grant provided by the Israel Science Foundation (2018-2021, with Yuval Jobani).

Prof. Perez' fourth book,  'Worldly Politics and Divine Institutions: Contemporary Entanglements of Faith and Government'; is forthcoming with Oxford University Press (2023). This monograph examines complex cases of entanglement of government and religion, including cases of discrimination conducted by governmental-funded religious associations; the governmental endorsement of religious symbols in public spaces, and others.
CV
Last Updated Date : 24/01/2023